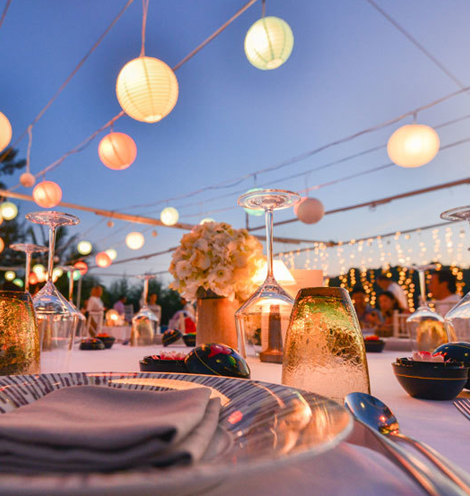 Empire Banquet Hall has been the location for various different social events in the Calgary area. We cover events of all sizes, so no matter the milestone or celebration at hand, Empire Banquet Hall can help make it a night to remember for all of your guests!
Here is a list of social events we have held at Empire Banquet Hall:
Birthday Parties
Want to do a little more than just blow out the candles? We can help make your birthday one to remember for years to come. Get all your friends and family together for a celebration, no matter if it's your Sweet 16, champagne birthday or your dirty 30! We're here to help you celebrate your birthday in style, and make it a night full of memories and laughter!
Holiday Parties
Holiday parties are always a time to celebrate another year of hard work. Take a break from the office and get together with your co-workers for a fun filled night at our banquet hall! We cover various types of holiday events such as Christmas Parties, New Year's Parties, and Easter Celebrations among many others.
Bridal Showers/Stags
In preparation for the big night, we invite our groom and bride-to-be to have their bridal showers and stags at our banquet hall! Enjoy an evening with great food and fun activities for all the ladies or gentlemen to enjoy in this night of celebrations.
Proms, Graduations and Semi-Formals
Let us host the journey of your school's milestone moments, and give students an enjoyable experience no matter the event. Whether it's the fun-filled semi-formal dance, the magical atmosphere of prom or the monumental celebration of graduation; Empire Banquet Hall has got you covered!
Anniversaries
Nothing is more beautiful than celebrating the longevity of someone's love for one another, no matter how long it's been. Whether it's been a year or 50 years; Empire Banquet Hall provides a venue to bring together family and friends in honour of the celebrated couple. Enjoy old memories and make new ones in an evening filled with love, laughter and joy.
Baby Showers
The excitement of bringing in a newborn is overwhelmingly exciting. Our hall is the perfect destination to host a baby shower. Play fun games, open baby gifts and prepare in awe of bringing a new life into this world!
Other Events
As well as the events listed above, Empire Banquet Hall also offers more social events which include: Cocktail Parties, Baptisms, Mehndi's, Sangeets, Award Ceremonies, First Communions and Music Nights among others. If the social event you are trying to organize is not listed, Empire Banquet Hall is more than happy to work with you to help put that event together!